The challenge of Maximum Attack S awaits you!
Welcome to the Maximum Attack S event! We'll need the help of every player out there to defeat the invading beasts down on Ragol.
Spread across Episode 2 and 4 the MAS event is designed to challenge even the most experienced PSO players!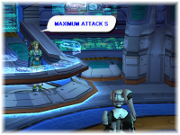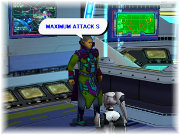 Event duration
The event will begin after the scheduled maintenance on Monday 6th Febuary 2012, and will last until Friday 9th March 2012.
Event features
Episode 2 and 4
A choice of quests in episode 2 and 4.
Kill Count
Kills from the MAS quests are tracked and logged into the Kill Count leader board. Compete against other players to be number 1!
Exchange Points earned
As you complete MAS you'll earn points that you can exchange for items. Check the Rewards page for details.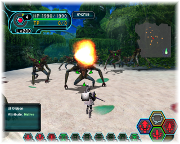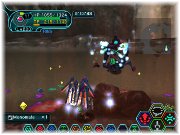 Event mission
A high concentration of D-type photons appear to affecting the beasts down on Ragol. The Govenment have elected the Hunters Guild to eliminate all affected beasts.
The Govenment have given the Hunters Guild 1 Month in which to eliminate the beasts.
The Maximum Attack S operation takes place in Episode 2 and 4. To participate in the operation, select "Maximum Attack S" from the guild counter located under the "Events" category.